Plastic Recycle Bins
Plastic corrugated is a great material for recycle bins. It can withstand outdoor conditions as well as sanitizing and cleaning.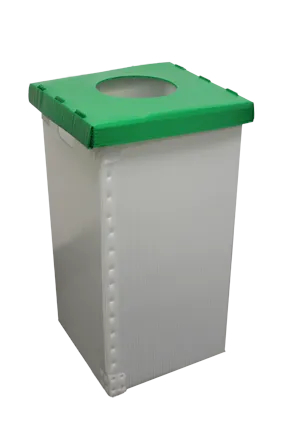 1529 BIN (30 GALLON)
15″x15″x30″H OD
100pc min
2 lid options available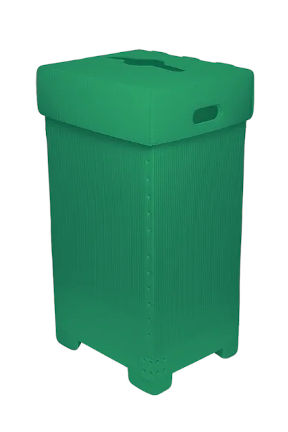 2646 BIN (44 GALLON)
20.25″x17″x38.25″H OD
140pc min (70/pallet)
3 piece construction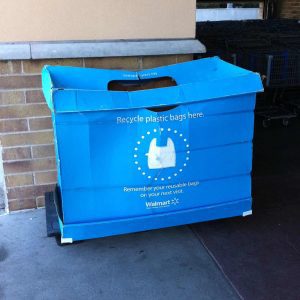 Plastic corrugated bins are the perfect fit of price and durability. Cardboard bins (shown to the right) can't handle rain, heat, and humidity and look unsightly after a while. Plastic recycle bins will withstand all of those conditions and look brand new longer. Plastic corrugated bins are also less expensive than hard plastic, metal, or wooden bins.
These bins are perfect for retail stores, outdoor festivals, sporting events, etc. They can be used for recycling cans, bottle, plastic bags, clothes, or anything else you need to collect.
Multiple color options as well as screen printing available.