Your Source for Industrial Packaging Solutions
At L-S Industries, we provide reliable, custom converting and fabricating of materials, primarily for industrial custom packaging. We stock a variety of materials to provide quick turnaround times.
We specialize in cutting (both rolls & sheets), laminating (both rolls & sheets), heat-sealing, and sonic-welding (primarily plastic corrugated). We convert to the exact size you need.
We offer custom sizes for your specific application. Materials like corrugated plastic, Spunbond, Evolon® microfilament, and foam are on the floor at all times. This ensures faster turnaround times and lower costs for project completion for our clients.
Laminating
With our laminating services, we can laminate just about any material; we specialize in various foams, fabric, and corrugated plastic.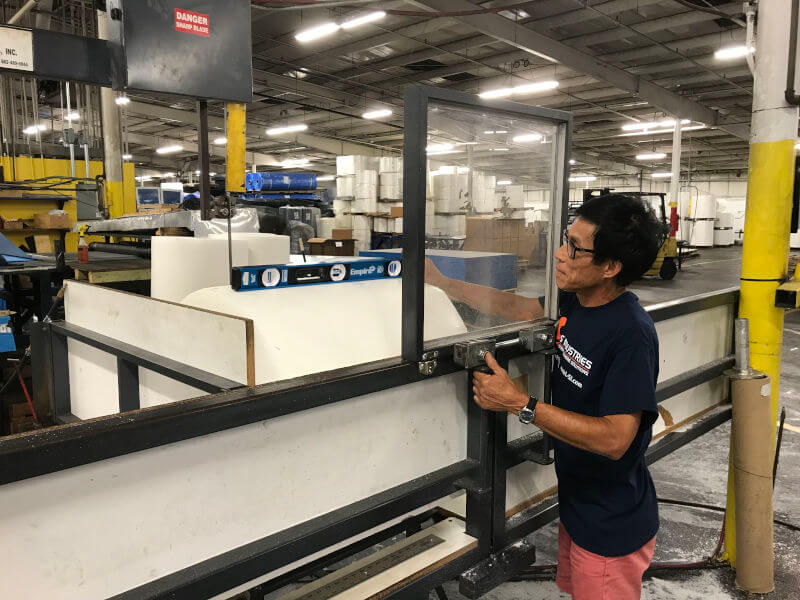 Cutting
We are able to cut rolls and sheets of material to the size you need. Corrugated plastic, corrugated kraft, and foams are available in both rolls and sheets.
Sealing
At L-S Industries, we have sonic-welders and heat sealers to adhere plastic materials together.
Experience
We have set ourselves apart as a leader in the material converting and fabricating industry since our inception in 1971.
Extensive capabilities
Our capabilities extend to a wide range of cutting, laminating, and sealing solutions for many types of materials.
Fast turnaround times
Submit your order with us, and we will ensure fast turnaround times that allow you to keep your project on track.
We are always looking for new materials and applications and strive to meet all your material fabricating and converting needs with excellence. To tell us more about your requirements or to learn more about our extensive capabilities, contact us today.