Plastic Corrugated Products
PLASTIC CORRUGATED TOTES
We define a tote as having a metal wire rim to keep the structure of the form and give strength to the product.  Totes can be nestable, or tapered, or straightwall.  Nestable allows the totes to fit inside each other for more efficient shipping and storage.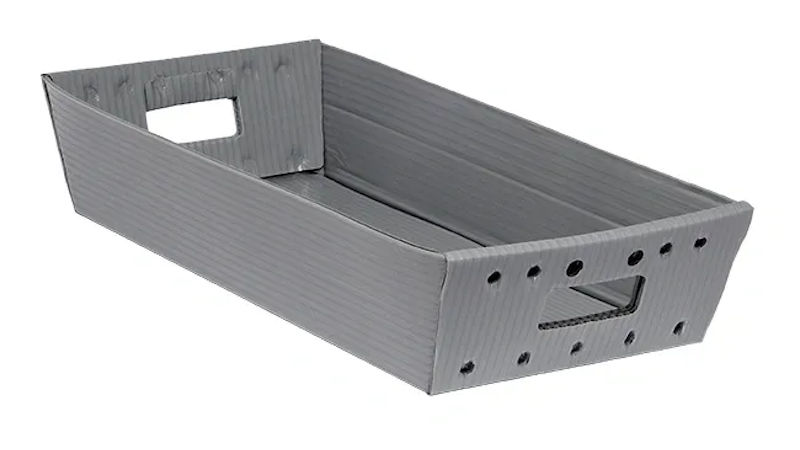 PLASTIC CORRUGATED TRAYS
A tray is similar to a tote but does not have the wire rim, typically trays are shorter than totes. Trays can be made to knock down flat (KDF) or welded and can be either nestable or straightwall.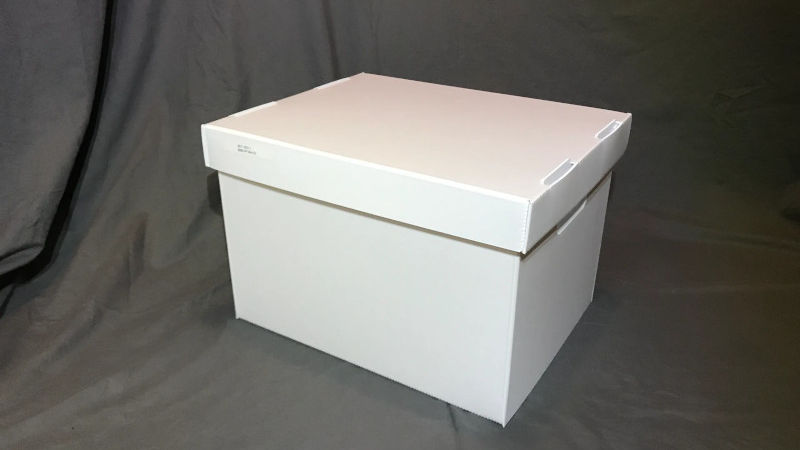 PLASTIC CORRUGATED BOXES
Plastic corrugated boxes are good in returnable situations like closed-loop distribution systems, home deliveries, or conditions involving temperature or weather. The file box shown below is great for long-term storage.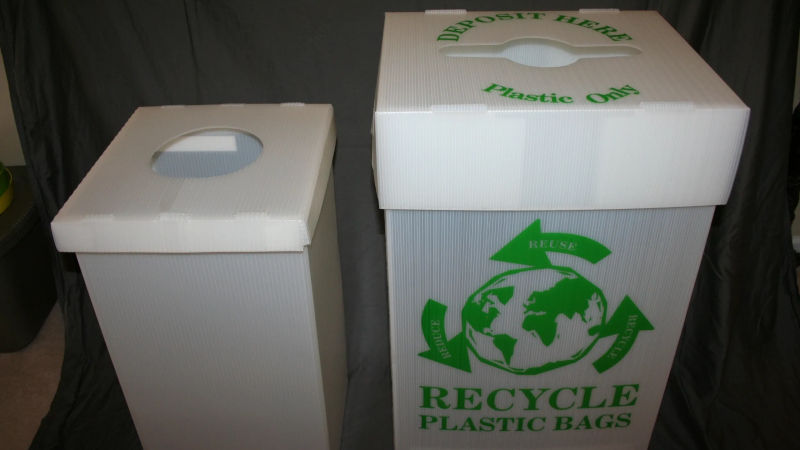 PLASTIC CORRUGATED RECYCLE BINS
Plastic corrugated recycle bins are lightweight and portable. They are a perfect selection in between a cheap cardboard bin and a more permanent wood, metal, or plastic bin.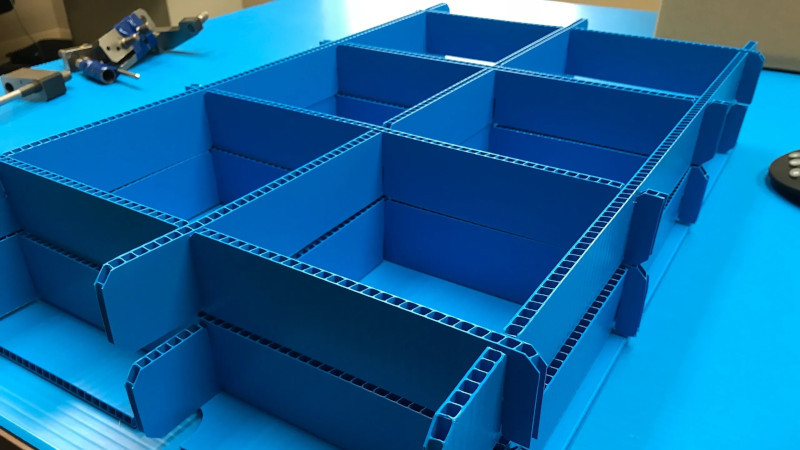 PLASTIC CORRUGATED PARTITION SETS
Lightweight, yet rigid, plastic corrugated is a great material for partition sets. Fabric can be laminated to create a non-scratch surface.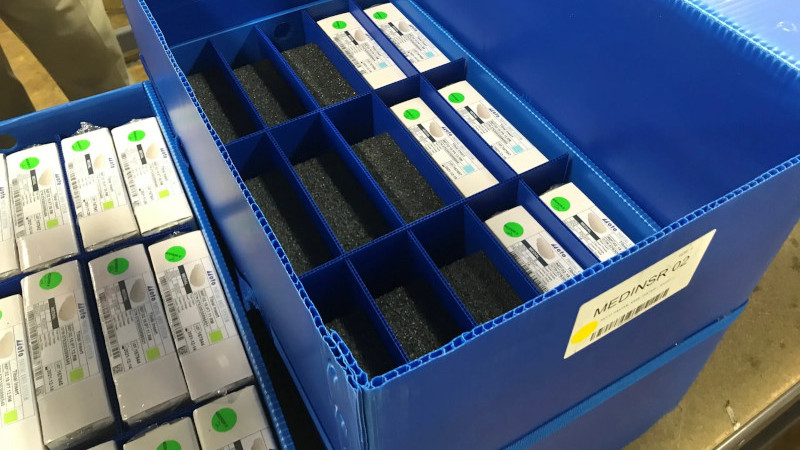 CUSTOM PRODUCTS
Custom products are available with fairly low tooling costs. A variety of colors, screen printing options, and add-ons are available as well.