Collapsible Utility Carts
39″L X 28″W X 35″H STANDARD SIZE
Our collapsible utility carts were developed to withstand the rigors of move-ins and other heavy-duty projects. The 28" width should fit through any standard doorway or elevator openings. The two-piece carts are comprised of a collapsible sidewall and the base cart. Both pieces can be stacked independently for efficient storage.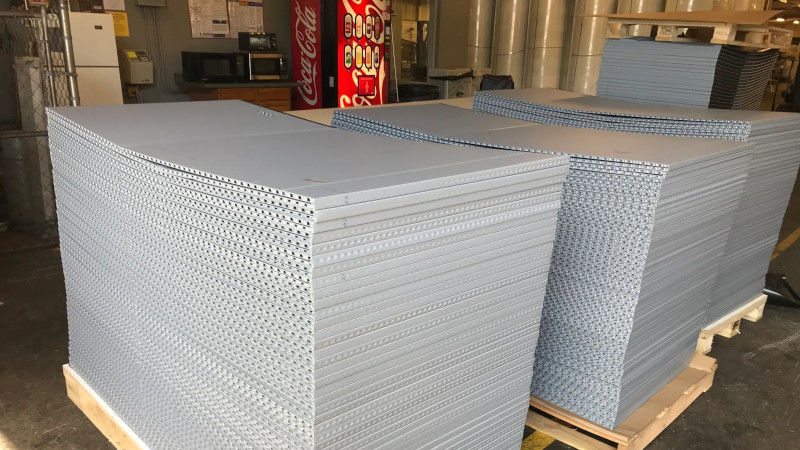 COLLAPSIBLE
100 sets store in less than 132 square feet of space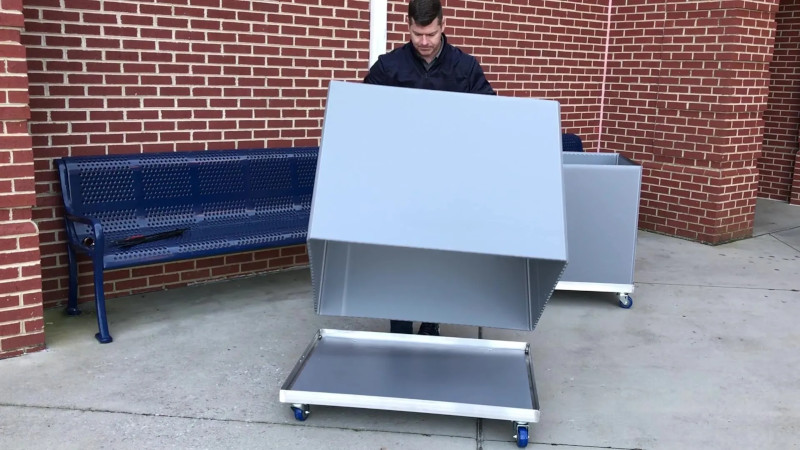 EASY TO ASSEMBLE
Sidewalls fit into a groove in the cart, secured with zip ties
DURABLE SIDEWALLS
The sidewalls are made of a heavy-duty honeycomb polypropylene. The honeycomb gives the walls strength in both directions and the hinges are designed for repeated use. The fact that the sides are straight also helps with more secure stacking of items.
EASY TO CLEAN
The cart can be washed or wiped down to clean and sanitize surfaces. This can be done either assembled or when it's broken down. The polypropylene is unaffected by water or chemicals.
PRODUCT WEIGHT
Our aluminum cart base only weighs 18lbs. The sidewalls weigh 17lbs for a total cart weight of 35lbs when assembled.
EASE OF USE
Four swivel casters make this product very easy to push over most terrains. The 35″ height is a comfortable height to push the cart through hallways and elevators. Caster upgrades are available.
CUSTOMER SATISFACTION
Providing bulk carts to assist with move-in is a huge benefit for the user as well as the facility. It speeds up the process, what may have taken 8 to 10 trips is down to 1 or 2.
CUSTOMIZATION
Since the sidewalls come in flat and is a hard surface you can add decals or screen printing to advertise your brand.
ASSEMBLY VIDEO
See how this innovative product works