Fabric Lamination
Class A finishes generally have the fewest surface defects and most consistent color and gloss. L-S Industries provides a variety of fabrics designed to protect those Class A surface parts like headlamps, chrome trim, painted door handles and mirror assemblies, and lenses.
SPUNBOND
Spunbond is a non-woven fabric that has been used for years, popular for it's cost and availability. Spunbond Polypropylene fabrics are commonly made with fine to medium dpf continuous filament fibers. Spunbond lamination to corrugated plastic panels provides a scratch resistant surface on a sturdy and lightweight material, perfect for packing products that need to arrive without scratches.
BRUSHED POLYESTER
A softer material offers a little padding in addition to a non-scratch surface. Brushed Fabric is a polyester-based textile that is made of filament yarn with a warp knit.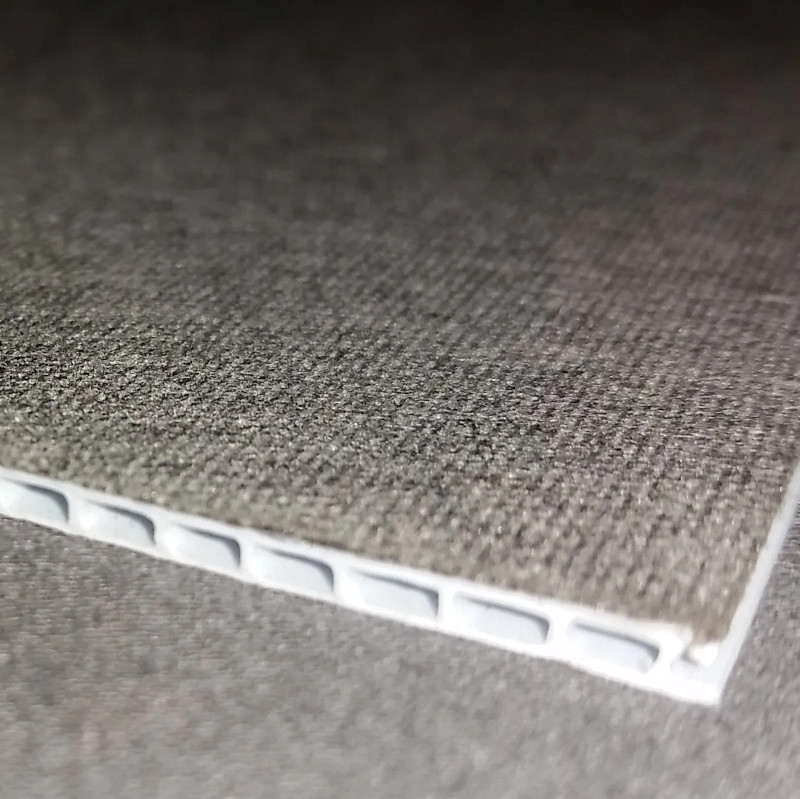 EVOLON®
Invented by Freudenberg, Evolon® microfilament textiles provide the best combination of textile and mechanical properties for a wide variety of applications.
Benefits include lint-free, non-abrasive, non-fraying edges, and UV resistance.
CLOSED-CELL FOAM
Another inexpensive option offers cushion as well as non-scratch properties. It is primarily used in disposable packaging.
CROSSLINK FOAM
Cross-linked polyethylene foam is a closed-cell foam characterized by a compact feel and resistance to water. It has the ability to protect class "A" surfaces. It has high tensile and tear strengths.
EVOLON® ESD
Electrostatic discharge (ESD) is the sudden flow of electricity between two electrically charged objects caused by contact, an electrical short, or dielectric breakdown. A buildup of static electricity can be caused by turbocharging or by electrostatic induction. This material helps protect sensitive electronic parts.