Reel Packaging
L-SI provides much of North America with custom reel packaging products like reel wraps, drum wraps, flange liners, and other reel packaging products. All these products are cut to your exact reel specifications. These are helpful in protecting wire & cable, flexible pipe, and high-end rope that are shipped and stored on reels.
Turn to us for high-quality, durable reel packaging.
At L-S Industries, we provide businesses and industrial operations with a wide range of custom reel packaging products, including wraps, drum wraps, flange liners, and other packaging products. Place an order with us, and we will cut your reel packaging according to your exact specifications. Most of our customers use our reel packaging products to protect wire and cable, flexible pipe, and high-end rope that is shipped and stored on reels.
We have three major types of reel packaging products available for purchase:
Light-duty reel wraps—These include closed-cell foam, kraft single-face, printable XF film, woven scrim, and thermal wrap.
Protective reel wraps—Order your protective reel wraps from us and choose from single-face plastic, solid HDPE plastic, double-face plastic, heat-scored cableguard, calbeguard with foam, and exportguard with foam.
Other reel packaging products—We offer a variety of other reel packaging products, including flange liners, drum wraps, protection rings, placards, and side covers.
If you are unsure of which reel packaging will work best for your specific application, we are happy to provide advice and recommendations. Prior to placing your order, let us know what type of product you want to protect, and we can provide your advice based on our years of experience.
Our comprehensive selection of reel packaging products and excellent customer service makes us your premier choice for any type of reel packaging. To learn more or to place an order, reach out to us today.
CLOSED-CELL FOAM
Foam is lightweight and inexpensive but provides cushion and protection against impact events.
KRAFT SINGLE-FACE
An inexpensive way to protect your reels from light impact events. Primarily used on in-process reels.
POLY-COATED LINERBOARD
Linerboard offers a slight bit of impact protection but is more commonly used to give a finished look to the reel. The poly-coating on the outside helps it withstand rain during transit.
PRINTABLE XF FILM
A very durable extruded plastic film known for it's tear strength. Offers no impact protection but gives the reel a finished look.
WOVEN SCRIM
Similar to XF but not quite as rigid. Gives reels a nice finished look and helps keep rain and dust off the cable.
THERMAL WRAP
Thermal wrap is designed to keep heat away from the cable.
SINGLE-FACE PLASTIC
Available in 110lb, 150lb, and 200lb, this polyethylene wrap is extremely flexible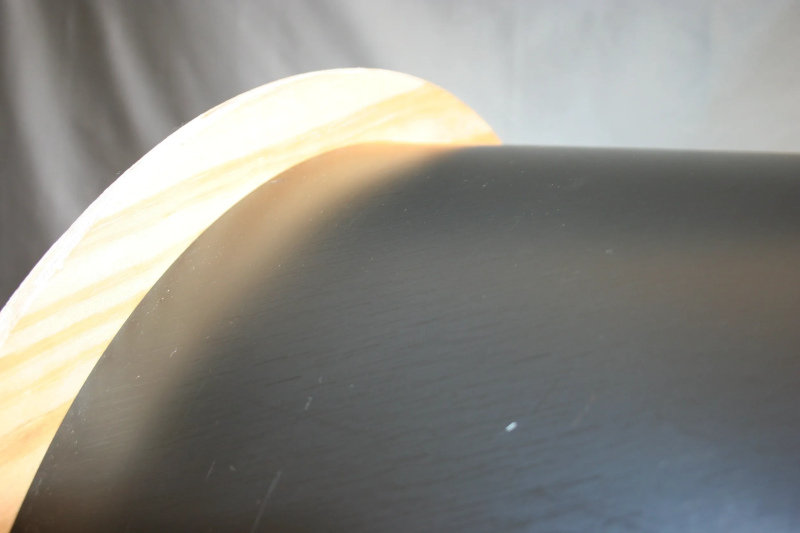 SOLID HDPE PLASTIC
solid HDPE plastic provides a protective barrier that will show marks if any impact even occurs
DOUBLE-FACE PLASTIC
160lb polyethylene wrap
Approved by NMFTA and NEMA
HEAT-SCORED CABLEGUARD
160lb polypropylene wrap
Approved by NMFTA and NEMA
CABLEGUARD WITH FOAM
160lb polypropylene wrap with foam laminated to the back of the roll
Approved by NMFTA and NEMA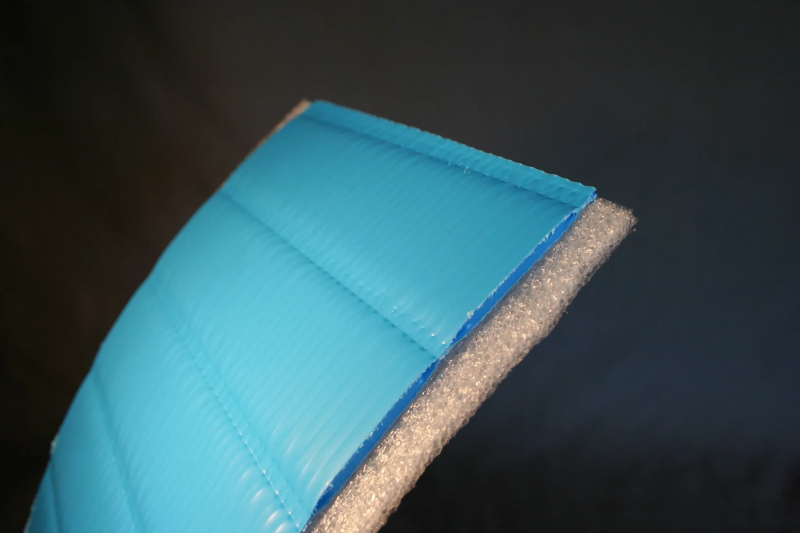 EXPORTGUARD WITH FOAM
275lb polypropylene wrap with foam laminated to the back of the roll
Approved by NMFTA and NEMA
OTHER REEL PACKAGING PRODUCTS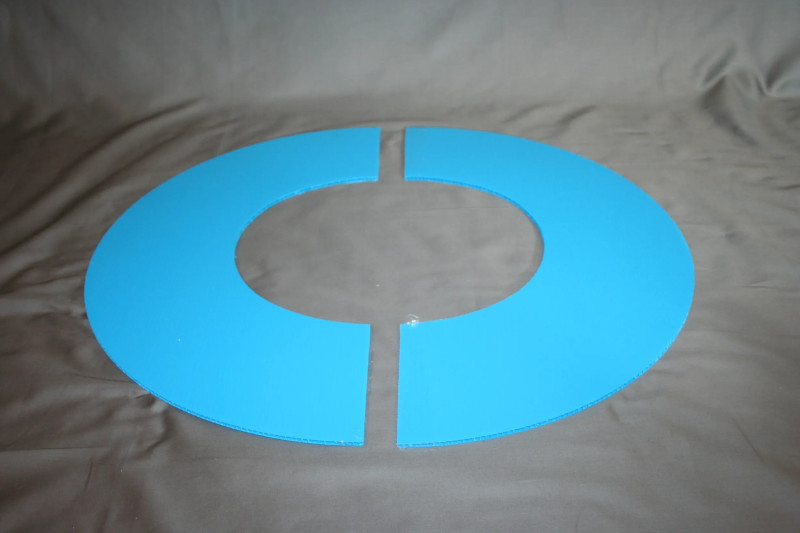 FLANGE LINERS
Flange liners cover the inside of the reel flanges to protect wire or cable against rough surfaces
DRUM WRAPS
Drum wraps cover rough or bumpy surfaces proving a smooth layer to wrap wire or cable around the reel drum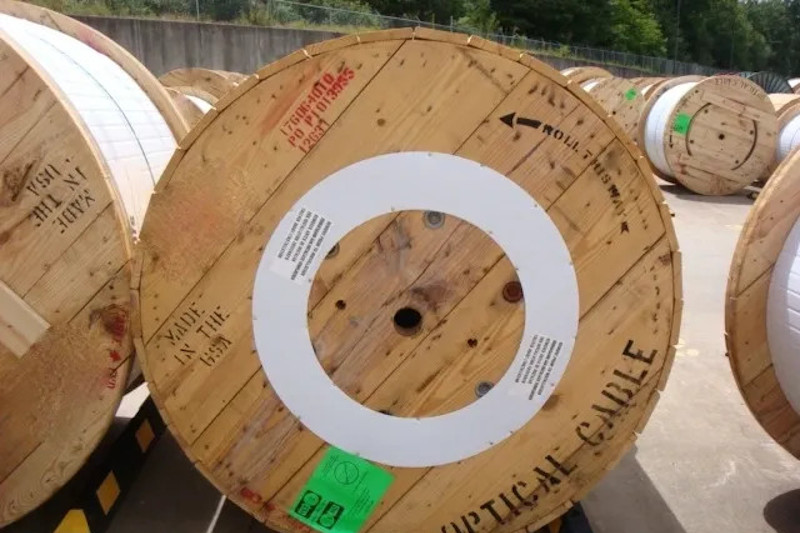 PROTECTION RINGS
Protection rings protect the cable tail end that is exposed on the outside of the reel
PLACARDS
Placards allow for both advertising and a place to put order information on metal spoke reels
SIDE COVERS
Full side covers allow for advertising, handling instructions, and order information as well as hold product in place on metal spoke reels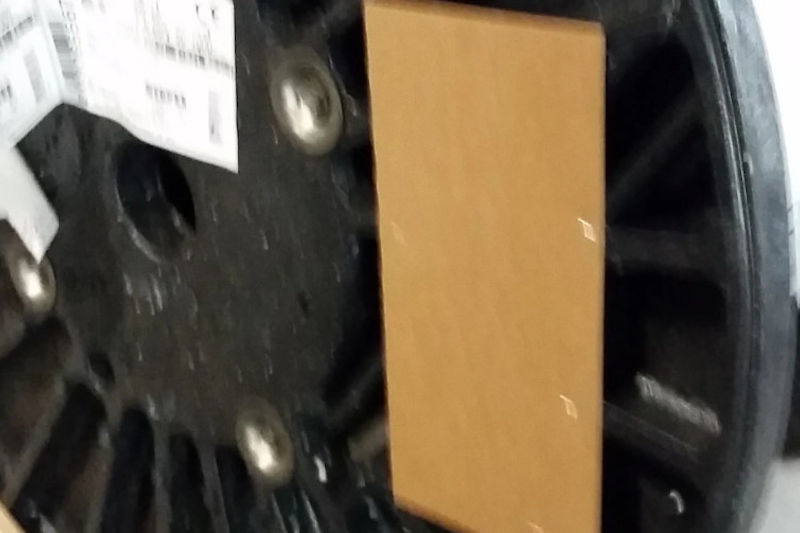 STAYBACKS
"staybacks" are used to protect the cable tail end and just staple over top of the cable end
DOWNLOADS
Download a reel packaging brochure to share
Similar Services We Offer: